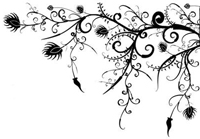 Hi! My name is Marcus Wan and yes, that is how this website got its name. I have always wanted to use my last name in a pun, so here it is.

I was born in Singapore in 1982 and lived there for 16 years. In 1998, my family and I moved to Perth, Western Australia, where I studied one year of high school before commencing a five-year course at the University of Western Australia. After graduating in 2005, I began my compulsory military service in the Singapore Armed Forces for twenty-two months where I fired weapons, walked many kilometres, dug trenches, stayed awake days at a time, endured the scorching sun and the freezing nights out in the field, and it made me realise how much strain the human body can handle.

As my service approached its end, I returned to developing interactive applications as a hobby. This interest began with my honours project, the "Eyebotanator", which is a visual servoing project that included image processing and path planning as core development areas. Since then, I have continually developed my interest and skills in the creation of software with regards to people-computer interactivity through the medium of vision.

For fun, I also ride biketrials and do a bit of bouldering. I am better at biketrials but mainly because I am lousy at bouldering. Hopefully, a few more practice sessions will change that.

If you have questions or feedback, I would love to hear from you. Contact me - marcuswan@wansvision.com.